Local Heroes (and Villains)
Banffshire/Aberdeenshire
George MacDonald
Frank Troup
William Cramond

FROM ROTHIEMAY TO THE SILVER SCREEN
The photograph shows Miss Laura Cowie, of Rothiemay.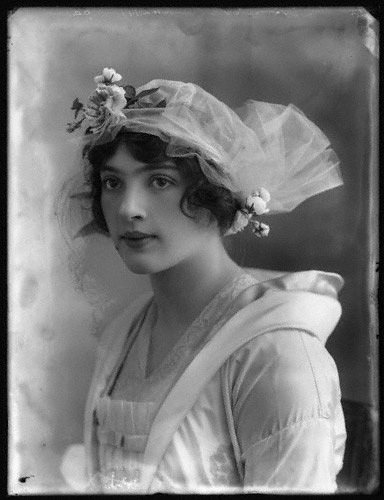 ©The National Portrait Gallery, London.
The picture, in the Bassano collection in The Portrait National Gallery, London, was one of several taken of her in 1912.

Laura, who was the daughter of Alexander Cowie and Anna Hutcheon, was born in Rothiemay on 7th April 1892. Her father was from Auchterless, Aberdeenshire where his father farmed several hundred acres and had a number of properties. Anna's parents were from Marnoch and Turriff, where they farmed and had a grocery and spirit import business. The couple married on 1st August 1889 and immediately moved to take up the lease on Turtory; and they can be seen there in the 1891 census at Turtory Farm, Rothiemay while other tenants of Alexander's late father moved, too, to take up residence at the various parts of the complex at Turtory. A little boy was born to the couple on 26th January 1893, also Alexander, and he was named, in part, for his paternal grandmother Margaret Tarrel of Auchterless.

All seemed to be going well for the family and their staff when, quite suddenly, Alexander died as a result of a heart problem in 1900 leaving Anna with two little children to look after and no means of financial support other than that which Alexander had left her. So she left the farm and took the children to Aberdeen where they lived in a house at No 6 Gladstone Street, Rubislaw with Anna's niece Mina Deane and nephew Alexander Charles, who was a solicitor. As a supplementary means of income Anna took in two boarders, who were students, Miss Jeannie Fettes from Rhynie and Miss Elizabeth Laggan from Torphins. The family were looked after by cook/housekeeper Jessie Center from New Pitsligo and the housemaid, Agnes Mitchell, from the parish of Grange, Banffshire. Both the children attended the nearby schools, young Alexander going to Lord Byron's old school – Aberdeen Grammar.

In 1902 Anna (now Annie) married Cambridge Divinity graduate Alexander Reid Craib, the Minister of the parish of New Pitsligo. He was 61 and near to retirement, although he did not retire until 1912 when he moved to Edinburgh, where he died in 1916.

Laura was especially keen on dancing and attended lessons locally in Aberdeen.  In 1903, her step-father and mother decided that she had aptitude and needed to train properly if she wanted to become a professional dancer, so Annie, Laura and Alexander set off to London where Laura had gained a place at the newly opened Academy of Dramatic Arts (later RADA).  This Academy was founded by Sir Herbert Beerbohm Tree, the actor-manager who was famous for his Shakespearean productions. Alongside him was Sir Johnston Forbes-Robertson, who was noted for his Hamlet and lauded for his diction and deportment onstage.

While she was there studying dance and taking lessons in acting, speech and drama structure, both gentlemen were agreed that Laura had the right attitude and work ethic to make a better actor than a dancer. And so her professional career began. Annie, who obviously chaperoned her pretty daughter, took a flat in Hampstead and young Alexander gained a job with the Lacre Motor Company as a draughtsman. Annie, alongside her chaperone duties, set up and ran an agency for maids and other domestic staff.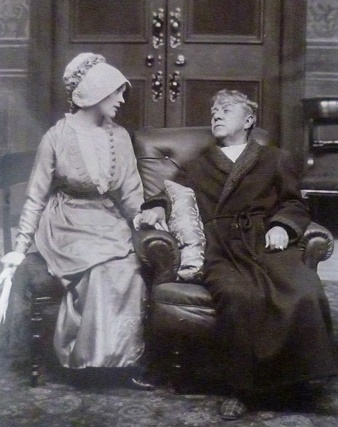 Laura with George Fawcett in
"The Great John Ganton"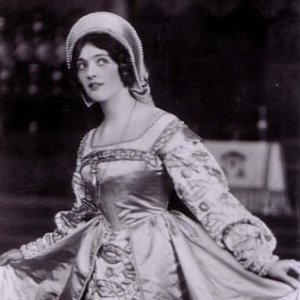 Laura as Anne Boleyn in
the film "Henry VIII"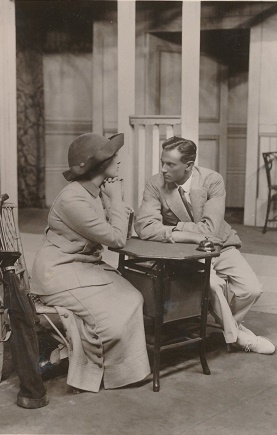 Laura with Eric Maturin in
"The Great John Ganton"
Under the tutelage of both Tree and Forbes-Robertson, our lassie from Rothiemay, blossomed and not only took a number of stage roles but also played – among others – Ann Boleyn on silent film. She worked with many famous actors – Sir John Gielgud, Alec Guiness, Mrs Patrick Campbell (for whom she understudied and then took on her role), George Fawcett and others. She played in such productions as "Mourning Becomes Agamemnon", "Hamlet", "The Secrets of Stamboul", "Blind Spot", "The Vicar of Wakefield" and a variety of silent and later talking film productions from Ealing Studios, as well as touring with Forbes-Roberston's company and appearing on Broadway.
On 20th June 1918 she married John Hastings Turner, the actor, playwright and scriptwriter. At the time she was sharing a flat with her brother, Alexander in Westminster. He had returned from service with both the Royal Navy and the Royal Marines in the war.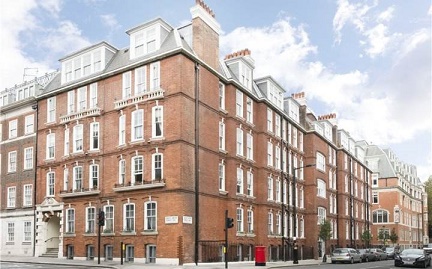 Westminster Mansions, Great Smith Street, London SW1
Meanwhile Alexander, her brother, had moved from being a draughtsman for Lacre, designing principally, commercial vehicles to becoming a salesman for them. This was an important step, both for Alexander and for the firm as his knowledge of how they were designed and made meant that the firm was instrumental in gaining a great many contracts in what we now call the public sector.

In 1927 Alexander married Nellie Moulton, the daughter of William John and Edith Moulton in Nantwich, Cheshire. The couple had one child – Alexander D Cowie, born in 1928 in Nantwich. They little family moved south to Essex to set up a home nearer to London (Lacre's business was originally in Long Acre, London  – hence their name) so that Alexander could travel widely from there. However, in 1939 he died suddenly in Chelmsford, his mother having died earlier in the same year at her flat in Alma Square, London NW8.
Laura, after her marriage to John, settled down to married life with occasional film appearances for Rank Studios; and the couple bought the delightful Georgian house - Blue Tiles Farm - near Fakenham, Norfolk. Here John had peace to write plays, film scripts for Rank and a number of novels, which are still available to purchase.

John died in 1956 at the farm, Laura in 1969.
© Copyright Diana C-S
reconstructingthepast@gmail.com
---
Sources:
The National Archives
Scotlands People
The National Portrait Gallery
RADA