Features:
The Welfare State is born

The Welfare State is born
The term 'the welfare state' is one we are used to because we experience it throughout our daily lives, in one way or another. The concept behind it is based on the transfer of money, from the State, into the provisions for services such as health, education and various benefits such as State pension, unemployment or sick pay. That money, which the State transfers to us via these services, has come from us, via taxes and similar contributions. A number of men, born in Rothiemay, saw both the incoming and outgoing results of these monies that brought about what we, now, know as the welfare state.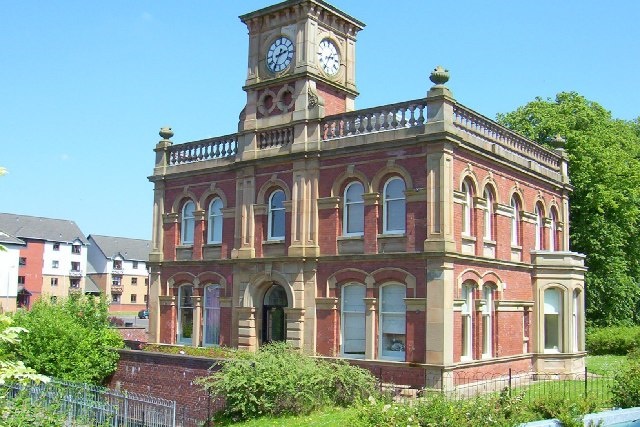 Ferguslie Mills, Paisley
Thomas Robertson
is an example of one of these men. He was born on 27th January 1868 in one of the cottages at Muir of Auchencrieve. His father, also Thomas, and also born in Rothiemay, was a shoemaker married to a Huntly girl,
Mary Ann Dey
. Young Thomas walked down to the local school each day and must have gained a very good education there because by 1890 he was first clerk to the Surveyor of Taxes in Paisley, Renfrewshire; tax then being levied on income and on property.
The Inland Revenue Act was introduced in 1890, but at that time, only a few people paid income tax. Death duties, as an income stream, were introduced in 1894 as the Government of the day began to get to grips with the need for a regularised way of gaining a steady 'income'. And, against this setting, Thomas was involved in both the ideas of income tax and the ways in which it might be collected. He was a diligent young man, because at the time of his marriage to Miss Jean Munro Watson on 15th June 1898 he was the managing clerk to the Income Tax Commissioners for Renfrewshire. So, in just thirty years from his birth in Rothiemay he now held a very important post in the big manufacturing town of Paisley, where only a tiny handful – like the Coats thread manufacturing brothers – paid income tax.
The couple's first daughter, Janet Wallace Muir Watson Robertson, was born on 19th September 1900, and their second little girl came along on 31st March 1904, and they named her Mary Dey Robertson.  So Thomas was settled in a very secure job with his wife and family and he was gradually being promoted at his work. Then, in 1917 his wife, who had been ill for a few months, died.  Thomas now had to care for his two girls as well as hold down his job. By now, Britain was really suffering economically because of the costs of the War and wider ranging tax laws came into effect. In 1913 income tax was only paid by 2% of the population, by changing who should pay tax, by 1918 8% of the population were paying income tax.  The workload for Thomas must have been punishing, he was now the Assessor of Income Tax for Paisley, but he still had two little girls to look after. His own parents, back in Rothiemay, had died, his mother in law had died many years before and his father-in-law followed his daughter – dying in 1917 too. So Thomas had to turn to his late wife's family and his sisters-in-law took over caring for the two girls on a day-to-day basis.
In 1924, he married Margaret Andrew Neill, the widow of flour importer Robert Neill, at St Enoch's Hotel in Glasgow.  Margaret had one boy – Robert – and the now much larger family settled in a new home in Muirfield. Sadly, the marriage had its ups and downs and came to an end within ten years. Margaret moved to Barrhead and spent some of her time travelling to New Zealand to see family members, to Canada and to Hawaii. Thomas lived at home on his own, his girls having moved to their own homes on the edges of the town. He died on 29th June 1942 in Giffnock. The informant was his first wife's brother.
Two Rothiemay born young men who saw the results of shortage of wartime funds in the First World War were
James Reid
and
William Forbes Beattie
. The 1914 banking crisis caused panic in the financial community. Due to the rush on cash, Banks closed for a week in early August to stop organisations and people withdrawing money. The bank rate shot up over just a month from 3% to 10% and the government needed to get in more money to pay for troops and armaments. To do this they raised property and income tax, printed more bank notes and issued War Bonds. This all helped, but there was still a deficit. Out in the field of war and on the seas, soldiers and sailors were fighting and being injured and needed not just doctors but hospitals to care for them.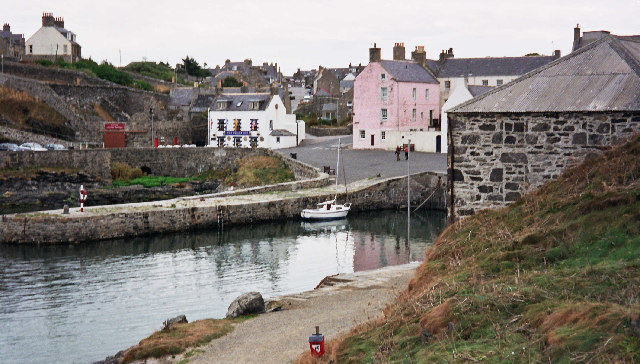 Portsoy Old Harbour
James Reid
was born at Craig of Ternemny on 27th March 1862 to
James Reid
of Rothiemay and his wife
Jane Thom
- also from Rothiemay. They farmed roughly 90 acres, mainly arable. Young James attended the school in the village and then went on to Aberdeen University to study medicine. He gained an MB and also graduated with a Master of Surgery degree on 16th August 1889; and was registered as a Medical Practitioner in 1891; his Practice being at 100 Inverurie Road, Newhills, Aberdeen. In his household were a housekeeper Georgina McCulloch from Grange and William Forbes, from Old Machar, who was the groom. Dr Reid would have travelled to see outlying district patients by horse.  By the turn of the century, James had moved his Practice to
7 Seafield Terrace, Hermiston, Portsoy
. This offered a more rural residential setting and a wider catchment area for potential patients. (The property is now a category B listed building.)
As time went on he gradually built up the Practice, no mean feat when there was no NHS and patients often found it hard to find the money to pay for a doctor's services. It is possible that some of the patients were members of local branches of Friendly Societies, whose own members paid a weekly amount and then the Society retained and paid a doctor for its members.
When war was imminent Dr Reid, by now 52 years old, offered his services and joined as a Lieutenant in the Royal Army Medical Corps on 30th August 1915. He served both in the Mediterranean, and in hospitals for servicemen sent back to the UK, and gained the rank of Captain. He would have been among other military colleagues mentioned below, who found the shortage of money and of supplies very trying, when people were in great need of both pain relief and surgical treatment.
On leaving the RAMC at the end of the War, he returned home and took up the reins of his Practice back in Portsoy. He was 56 years old and moving towards a well-earned retirement in the future. He lived out his life in his house and Practice doing all the things that the good country doctor did for his patients and he died, age 78, in 1940 just in the early part of the Second World War and only a few years before the birth of the National Health Service. He is buried in Rothiemay with his parents and an older brother who had died in infancy.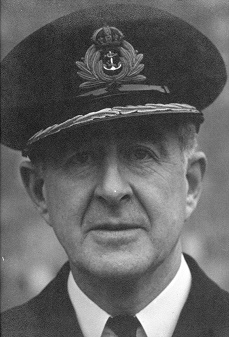 William Forbes Beattie.
William Forbes Beattie's
life took a slightly different turn after his birth in Rothiemay on 23rd July 1889. His father was Australian by birth but his family returned to Scotland and he grew up in Aberdeenshire. For a while in the later part of the century,
William Copland Beattie
took a lease on both Frendraught and Rothiemay House. Then in 1901, the family moved to Peterculter. Young William studied medicine at the University of Aberdeen graduating in 1912 with an MB. His interest lay in sailing and the sea and so he began specialised training in Gosport at the Royal Naval Hospital, Haslar. When war broke out a month later, William was assigned to HMS Amphritite and from there to HMS Victory and was ship's doctor aboard HMS St Vincent at the Battle of Jutland. 1917 saw him at Haulbowline Hospital in Cork. Here the hospital, which in its past had been under-funded, did a great deal of excellent medical work for sailors who had been badly injured and burned in sea battles. However, once again, money was short and although there was considerable need, not all requirements for supplies and equipment could be met. A great deal depended on the skills and abilities of doctors like William Beattie.  After this War, William remained in the Navy being posted all over the world through peacetime and the Second World War, retiring in 1947 to live, first of all in London and then in Bognor Regis, where he died in 1961.
Another boy, born in Rothiemay, and destined for work as a doctor was
John Forbes William Sandison
. Son of
John Sandison
and
Mary Simmers
, he was born at Mayen Cottage where they lived, as his father was gamekeeper on the Mayen estate. However, after a few years at Mayen, John's father decided to move the family to Fordyce and take on an hotel.
John went to Aberdeen University where he studied medicine graduating with an MB in March 1914. With war on the horizon, he entered the Aberdeen University Officer Training Corps and then the Royal Army Medical Corps, being commissioned as a Captain. Mobilised in August 1914, John found himself in places like Russia in the Murmansk campaign, Iraq and in Kurdistan. He was confirmed as a Lieutenant Colonel in 1914 (London Gazette December 1914). His parents, back in Banffshire, must have been very proud of their son. He was, further, Mentioned in Despatches, awarded the Military Cross and received the OBE for his services to his country.
Leaving the army in 1920, after serving in a number of hospitals where he made the transition from army life to civilian patients, he met and married Florence Smith, a nurse, in 1924. The couple initially lived at Thorpe Mead, Thorpe Road, Chertsey, Surrey where he worked locally. In 1932, Florence gave birth to a little girl – Pauline Jean Sandison and the family moved, in 1936, to Skiddaw House number 115, Talbot Hill Road, Bournemouth where John set up and ran his Practice single-handed for a number of years. It became known as the 'Talbot Practice' and although the premises have moved, the name remains the same today.
When war broke out again in 1939 John, now 54 years old, again took part as an Army doctor.  When war was over, he returned to Bournemouth and resumed his duties as a GP. By now, of course, the idea of a National Health Service was recognised as the way to ensure that everyone, regardless of income and status should have access to 'free' health care from their local doctor and be able to go into hospital when necessary without worrying about the cost. Dr Sandison, who already saw that this as the way forward, became very much involved in getting services, in his area, running efficiently,. His daughter, Jean, joined him in the Practice once she had graduated (both MB and Batchelor of Science) and father and daughter took care of – roughly – 4,000 patients as time moved on. Jean, and her husband Peter, lived at the Practice address; while John moved to No 10 Alyth Road, Bournemouth. At some point after his retirement in 1950, John became a JP. In 1969, still active in his community, John FW Sandison died leaving a wife and daughter and very many old patients, friends and professional colleagues to mourn him.
While, in the early part of the century, it was the custom for the doctor to dispense medicines (although some doctors employed their own dispenser), change was to come with the advent of The National Insurance Act in 1911 and its eventual implementation in 1913. While, in the Act, it had been stated that "it should be for the chemist to dispense" it did not state that said chemist needed to be fully and properly qualified and registered with the Pharmaceutical Society.
One of those qualified to dispense was
John Alexander Dey
, the son of
Alexander Dey
who is mentioned in Walk Nos. 3 and 4, was the butler to
WJ Tayler
of Glenbarry, who lived at Rothiemay House.  John was born on 3rd March 1869 and attended the village school. After his school days were over, he became an apprentice to
George Pirrie
at the shop and pharmacy in Rothiemay Main Street, mentioned in all the walks down the Main Street. John went on to study at Aberdeen University and then at the Royal Dispensary School of Chemistry in Edinburgh and qualified as a pharmaceutical chemist in 1890. In 1892, he joined the firm of T&H Smith in Edinburgh. Smith's had been in business for over a century and had been the firm that provided Dr James Young Simpson with the chloroform used in his anaesthesia experiments.
In 1899 two things occurred, one was that John was appointed as the general manager of the company; the second was that on 14th December of that year he married
Isabella Scott Paterson
, the daughter of master cabinet maker
Andrew Paterson
and his wife
Margaret Simson Garnock
. John and Isabella had several children: Gordon Alexander Dey (1900-1932), Margaret Garnock Dey (1902-1991), Alastair Paterson Dey (1906-1982), Isabel Paterson Dey (1908-1950); and William Gordon Dey, the renowned architect (1911-1997).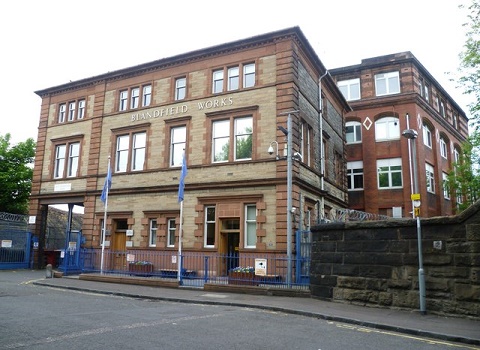 Blandfield Works, Edinburgh
In 1906, he became responsible for the move of the company's manufacturing site to Wheatfield Road out by Corstorphine and utilised and developed the site of the old Blandfield Chemical Works, a name which the firm retained. The move was a difficult one since production had to continue and new markets expanded. Then on 13th January 1914, Isabella died and John was devastated.
He threw himself into his work of developing the company and during the years of the First World War, they provided the armed services with morphine and over 7,500 tons of lint-based medical dressings. Interesting to think of the connection of such a painkiller and dressings between this son of Rothiemay and all those mentioned earlier!  On 9th March 1925, John was elected a Fellow of The Royal Society of Edinburgh and in the same year a Fellow of the Royal Pharmaceutical Society and he continued, as a director of his firm, to acquire John MacKay Chemicals in the UK and in Australia, Canada and New Zealand. On 18th June 1926, John married
Agnes Osborne Black
, daughter of
William Black
and
Alison Glover
at his house in St John's Road that he had named "Rothiemay". The firm expanded and pharmaceutical discoveries were made, but John's health had suffered from overwork and he retired in 1935; he died on 18th December 1937 and his professional colleague Alexander Lauder wrote, "His death removes a man of much administrative ability, and his loss is regretted by a large circle of friends."
Someone, from Rothiemay, who saw the War at home and commented about it in several newspapers, was
Robert James Michie
. His father
Alexander Michie
, who was head gardener to WJ Tayler of Glenbarry, and was responsible for both the ornamental and the kitchen gardens of Rothiemay House. Young Robert attended the Rothiemay School too to be taught by
Mr Webster
,
Mr Sim
and
Mr Alexander Mann
and gained both an aptitude in figure work and a "considerable ability to write informatively". He went on to study at Aberdeen University and graduated with an MA Hons. in Philosophy and Classics. The intention had been for him to go on to train as an accountant, but his love of writing won and by 1891 he had secured a job as a news reporter on the 'Birmingham Daily Gazette'. Then followed a job, as a sub editor on the 'Reading Mercury' and by 1897 he was the editor of the 'Western Morning News' in Plymouth.
Old Bristol newspaper offices
In 1904, he was appointed chief leader writer for the influential 'Bristol Times and Mirror' and he remained at that paper for the rest of his life. He had married a Durham girl, Ann Crawford in 1901, but the couple had no children. The job of a leader writer is to put forth an opinion that is both honest and well researched, but seeks to challenge assumed facts, quite often contentious political ones!
Bristol was especially busy during the war. The docks saw troops embark and hospitalised soldiers and sailors return. The manufacturing industries were quickly turned to munitions manufacturing and thousands of men left home, some never to return. Large homes were turned into hospitals and Knoll Hill became a war hospital with patients in beds lining the drawing room walls.  Robert saw and wrote about all of this each day. He visited the Filton Works where the Bristol fighter was being made and met many of the staff whose menfolk were away overseas. Much of what he saw and heard affected him deeply as he was described by his chief editor as 'a quiet, reserved and unassuming man who was courteous and very kind'.
He must often have thought, amidst the extraordinary efforts of those at home to support those at war, of his quiet and lovely village of Rothiemay. A keen student of Burns, he read and re-read the poems as a comfort as the world turned upside down. Everything changed with war – even at home. Mustard gas was being manufactured in the city, as were motorcycles for despatch riders at the Front. Women were working in factories and being bus drivers and conductors, some were going to the Army and the Air force and he wrote about the courage of all those people; and about the efforts, the Government were making to help to win the war.
Whatever he saw – and whatever he felt – he was always keen to tell a story and to make his readers think. No journalist can do more than that. He died, after a short illness, on 31st December 1928. Those at both the Bristol Burns Club and the Bristol Caledonian Society, of which he was an active member, would have missed him at their New Year celebrations.
© Copyright Diana C-S
reconstructingthepast@gmail.com
---
Sources:
The National Archives
Scotlands People
findmypast.co.uk
UK Medical Register
British Newspaper Archive
British Medical Journal
University of Aberdeen Roll of Honour
The Royal Pharmaceutical Society
RIBA
RIAS
Western Daily Press
Bristol Post.