History pages:
St. Drostan c.575, was a Briton, the son of a prince of Demetia (part of South Wales). He landed at Aberdour, near Fraserburgh, and went on to established foundations at Deer, Aberlour, Rothiemay and Inch.
St. Nathalan d.678, came from Deeside and may have been of noble Pictish descent.

The Old Kirk of Rothiemay
The foundations of the medieval parish church of St. Drostan's can still be seen on the haugh below the site of the castle near the later Queen Mary's Bridge. The church was probably built on or near the site of an earlier chapel founded in the 6th century by St. Drostan.
Dustan Fair used to be held on 14th December annually, another trace of St. Drostan.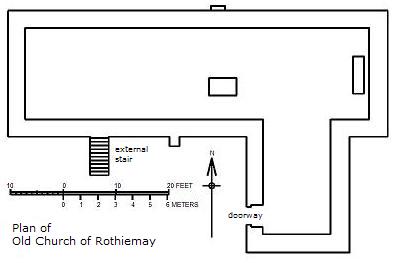 The old church was demolished in 1752 and a new church built on the current site at Milltown. The old church doorway and the font can still be seen built into the north wall of the existing church where it was placed in 1959 after being removed from Rothiemay castle. It had been preserved there as a doorway in the east wing. The bell of the old church made by P. Ostens of Rotterdam in 1668 or 1684, is at Rothiemay primary School.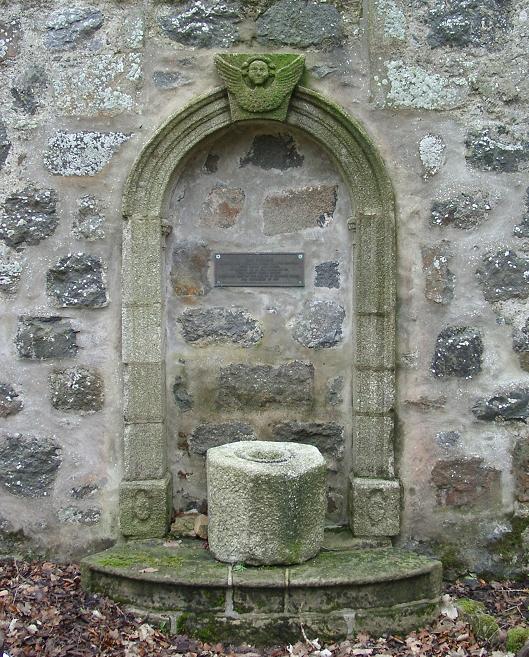 There is also a tradition that another missionary, St. Nathalan, established another kirk in the parish in the 7th century, at Knauchland, where there is a site known as St. Knauchland's Kirk and a St. Knauchland's Well.
Another trace of religious influence exist in the place name  Mannochhill  which means monks hill, and the adjacent parish of Grange gets its name from its historic links with the Kinloss Abbey .